August 24, 2016 at 7:53 am
#322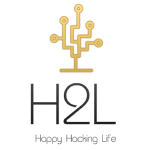 H2L
ご質問ありがとうございます。
@backer286さんが使われているライブラリー(ver.0036)はArduino IDE 1.6.9までの対応となっております。 最新版(ver.0038)のUHライブラリーをダウンロードいただければ, Arduino IDE 1.6.10でもコンパイルすることができます。
リンク: http://dev.unlimitedhand.com/UH4Arduino0038.zip
お手数をおかけして申し訳ありません。よろしくお願い致します。
UnlimitedHand team.
—————————————-
Thanks for pointing out the problem!
The library that you are using (ver.0036) is not compatible with newer versions of the Arduino IDE yet, which is why compilation errors are appearing. Please download the latest version (ver.0038) for it to work with Arduino IDE ver 1.6.10 ~ 1.6.11.
Link: http://dev.unlimitedhand.com/UH4Arduino0038.zip
UnlimitedHand team.