August 3, 2016 at 2:04 am
#316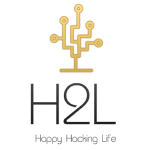 H2L
Dear Developers,
SOFTWARE DEVELOPMENT UPDATE:
Apologies for the delayed development with the Sensor Calibration and Feedback kit.
We are in the process of conducting tests to ensure consistency.
Lately, our team has been finishing off and debugging the long awaited Unreal Engine 4 Plugin for UnlimitedHand. It will be fit for release by the end of this week.
In addition to the plugin, we will put together a Sample Project to start developers off.
You can expect it to be published by the end of August.
Stay tuned for updates!
UnlimitedHand team